Small Shifts, Big Impact.
We make eco-friendly living easy, so everyone can shift to a more conscious lifestyle.
Why Shift Eco?
We Do The Work
We find companies that are honest, ethical and dedicated to provide products that keep our and the planet's well-being at their very core.
Our Curation & Packaging Process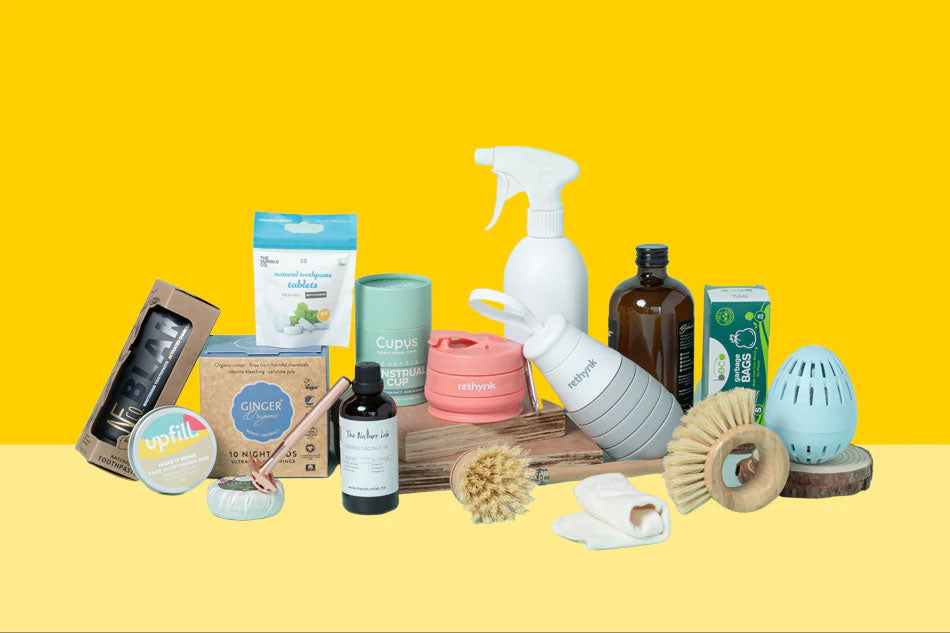 Some of our Favourite
Categories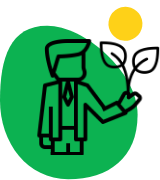 0
Change Agents
People we have inspired to make greener choices as they engage with our events, content, discussions and eco shop.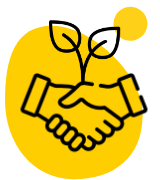 0
Sustainability Partnerships & Associations
Collaborations we have built with changemakers, so together we can build a greener tomorrow.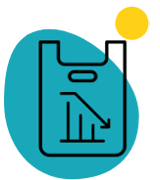 0
Plastics Prevented
Number of plastics we have prevented from entering the landfills or oceans by providing plastic free and reusable alternatives.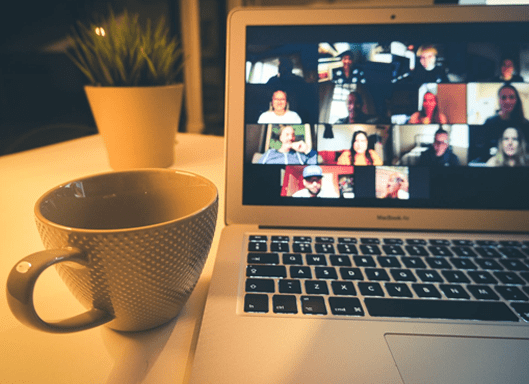 Attend interactive sessions where we decode key aspects of sustainable living with industry experts.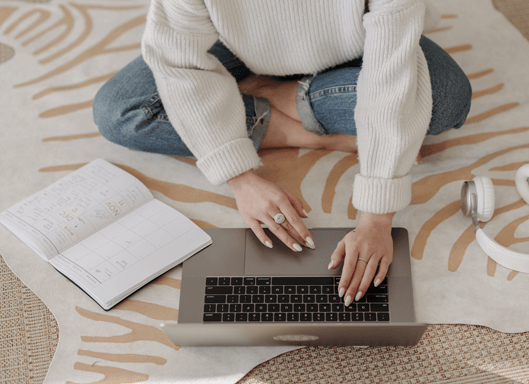 Read and learn about various aspects of sustainable living with easy tips, tricks and latest news.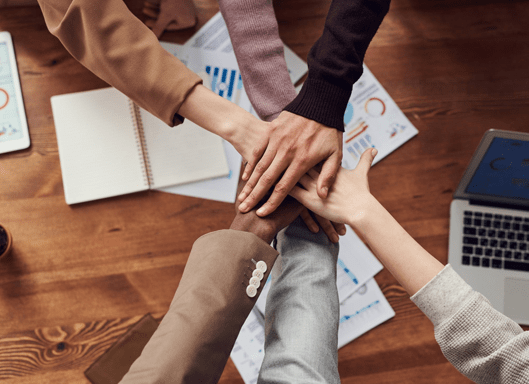 Discover individuals and companies that are doing some commendable work in the sustainability space.
What Some of Our Partners & Clients Say

"An absolute pleasure working with Shift Eco always. The team represents among the highest levels of customer service I have experienced. The teams goes the extra mile at every stage to make the best recommendations as per the budget constraints and other preferential requirements. I would recommend them unreservedly."
Rabia Yousuf,
Senior PR Consultant
"Shift Eco's products and services show their deep understanding of sustainability. Their team demonstrated strong commitment and met our expectations despite the time limits, delivering high quality products. PROVIS's partnership with Shift Eco has been exemplary."
Hasna Sidahmed,
Sustainability Manager

"As part of HSBC TiE mentorship program, I've been a part of Shift Eco's journey for the last couple of years and have interacted closely with the co-founders Namrata and Sukriti. They're a team of passionate individuals who are committed towards building a better future. The team is motivated and forward thinking with the ability to adapt quickly to what their business requires."
Sunil Veetil,
APAC Head of Sustainability

"Shift Eco proved to be a very dedicated team with great strength as a business during the program with a lot of potential to become your next go-to store for high quality sustainability products. Namrata and Sukriti's passion for the cause is evident in their commitment to grow Shift Eco"
Sabira Huda,
Program Coordinator

"The Shift Eco team and their passionate devotion to changing behavior aligns directly with The Umbrella Institute's core mission. Together we complement and enhance the work and create impact with every session."
Anne Marie Thodsen,
Managing Director

"We have been partnering with Shift Eco since 2021. Until today, we receive great feedback from the employees. Dealing with Shift Eco has been a smooth process for us and we would highly recommend them as a supplier to other organizations exploring sustainable alternatives."
Racheal Xavier,
Sustainability Manager
Eco-friendly Products for Sustainable Living
Shift Eco is a green online store for impact driven eco-friendly products that support healthy living. To help create a cleaner future, Shift Eco is committed to offering eco-friendly solutions that cut down on waste and plastic pollution. Our mission is to provide discerning customers like yourself with a comprehensive selection of eco-friendly and products.
At Shift Eco, we advocate for sustainability, innovation, and ethical practices. Small shifts can have a significant impact on the future of our world. Our goal is to encourage people to live more mindful and sustainable life. We're pleased you've found our curated collection of eco-friendly products trustworthy.
Our Green Code
Keeping with our commitment to sustainable living, we at Shift Eco have a wide variety of sustainable products that align with our value framework – The Green Code. All our products are aligned to at least 1 if not more of these sustainable values. There are listed as under:
Reusable Products

Discover various reusable alternatives to single-use items like purchasing bags, water bottles, and food storage containers or cleaning supplies. Whether on the go, homecare or personal care we offer various reusable products that help you contribute to waste reduction and resource conservation.

Plastic-free Products

Bid adieu to plastic with our selection of plastic-free substitutes. From compostable bamboo toothbrushes to stainless steel straws, we offer various eco-friendly alternatives for your homecare and personal care routines that aid in the fight against plastic pollution.

Cruelty-free Products

Our collection contains products that have not been tested on animals. You can promote ethical consumption by choosing cruelty-free products that positively affect animal welfare. Choose guilt free from our wide collection of cruelty free personal care items and join us in living a more sustainable and ethical lifestyle.

Vegan Products

Explore our vegan selection of products such as shampoo bars, laundry eggs, dental floss, and more. These products do not contain any animal-derived ingredients. Not only are these products kind to animals, but they also aid in reducing the carbon footprint associated with animal agriculture.

Organic Products

We offer a variety of organic products made without the use of toxic pesticides or man-made chemicals. Selecting organic products promotes sustainable agricultural practices and protects ecosystems.

Local Products

Discover locally sourced products that support small businesses and reduce emissions from transportation. By purchasing local goods, you contribute to the development of your community and reduce your environmental impact. Our locally sourced products include various products such as gift wraps, pet beds, handmade soaps, and mor

Upcycled Products

Our upcycled products embrace creativity and sustainability. These products are made from repurposed materials, giving discarded objects new life and reducing waste. Our upcycle products range has great items like pens, plantable pencils, wooden soap dishes, pet beds and more.

Compostable Products

Our compostable products are made to biodegrade naturally, returning to the earth without leaving any detrimental residue. By selecting compostable alternatives, you can divert waste from landfills and contribute to a circular economy. Under our compostable products, you can find various products with minimal packaging such as natural deodorants, garbage bags, bamboo earbuds and more.

Fair Trade Products

We prioritise fair trade products that guarantee producers equitable wages and safe working conditions. By supporting fair trade, you contribute to a more equitable global marketplace.
Services for Sustainable Workplace
In addition to our product offerings, we provide services to businesses wishing to establish a sustainable workplace. Our services include sustainability training for employees, planet-friendly office reviews, sustainable corporate gifts, and green office supplies. Businesses can align their operations with environmental values and contribute to a greener future by partnering with Shift Eco. We understand that the one size fits all idea does not sit well with everyone, so our services are customisable and can be opted for as per your organisational and budgetary requirements.
Choose Shift Eco for Environmentally Friendly Products
Shift Eco allows you to make a positive environmental impact while enjoying high-quality organic and eco-friendly items. Our online store provides a convenient and dependable platform for your sustainable shopping needs.
Our diverse eco-friendly solutions may give you everything you need to support your eco-conscious lifestyle. All our products are delivered in plastic-free and recyclable packaging.
Shop with us and help to shape a more sustainable future. Join the movement towards a sustainable future by making purchases from our store.
FAQs
What is Shift Eco?

Shift Eco is a green online store specialising in environmentally responsible products for sustainable living. We offer diverse environmentally friendly products, from home care to personal care.

Are all Shift Eco products eco-friendly?

Yes, all our sustainable products are carefully selected to meet our criteria for eco-friendliness and sustainability. We follow a value framework called The Green Code for our product curation, and all our products align with one or more green codes.

Does Shift Eco use eco-friendly packaging?

Yes, Shift Eco's packaging boxes are recyclable, and plastic free. Some of our products also come in minimal glass, compostable or recycled packaging.

What is Shift Eco's Green Code?

Shift Eco's green code is a set of values that, as an organization, we stand by and follow. The green code entails various sustainable values such as going plastic-free, starting to reuse, choosing vegan, and more. There are nine green codes, and we try and follow these for all our products across the website. Each one of our products aligns with at least one of our Green Codes.

How do Shift Eco's eco-friendly products help the environment?

Our environmentally friendly products encourage responsible manufacturing and use by reducing waste and toxicity. We offer upcycled/zero-waste products that minimise waste. Our reusable products contribute to waste management. Our natural products are made without using any chemicals, thus safer for the planet. We also offer various plastic free products to help you reduce your daily waste.

How do you start being eco-friendly and live a greener life?

Making a few lifestyle changes can help you start living more sustainably. You can help the environment by learning about green solutions, educating yourself, and choosing eco-friendly product alternatives to minimise your environmental impact. You can also read through our blog for tips and tricks on how to start your green journey
Browse Our Green Offerings
Home Care
Personal Care
Baby Care
Food Products
Eco Gifts
Sustainability Partners
Our Top Selling Products
Trending Blogs