Your logo, your colors, and your message printed on thousands of eco-friendly products for any occasion.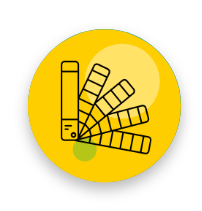 Wide Range of
Eco-friendly Options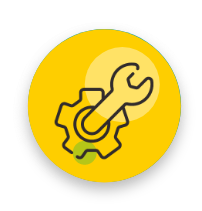 Customisable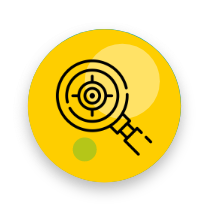 Impact Focused
Our Range For Corporate Gifting Ranges from Standard Products to Entirely Customized Products.
Let's Get Gifting!
Let Us Be Your Partner In Sustainability.
Any questions or remarks?
Just write us a message!
Future of Corporate Gifting: Sustainable and Eco-Conscious Gifts
Shift Eco is one of the leading suppliers of sustainable and eco-friendly corporate gifts in Dubai and across the UAE. Not only are our corporate gift items are an excellent way to express gratitude to your clients and employees, but they also provide an opportunity to show your commitment to the environment.
Every business has distinct needs for corporate gifts, so we offer customizable products that can be adapted to your specifications. With our personalization options, you can add your company's logo, colors, and messages to any of our products to create a truly personalized gift that will leave a lasting impression.
Corporate Gifts with a Conscience: Our Eco-Friendly Options
Customizable Eco-Friendly Stationery
As the primary focus of any organization remains on improving overall productivity, having the right set of office supplies is crucial. Planners, notepads, pens, and pencils are among the most used products in the workplace. From meeting notes to client ideas, everyone is trying to jot down the points. But traditional stationery is not eco-friendly and causes a lot of unnecessary waste. 
At Shift Eco, we offer eco-friendly office supplies like plantable pens and seed paper notebooks. These products could be excellent gifts for your employees and clients. Once they are done using them, they can just plant them and watch it grow into flowers or vegetables, a truly thoughtful gift for employees. Products like these will make lasting impressions on your clients. Stick the capsules end in a pot, water it regularly, and have your own plant—subtle, simple, yet creative.
Customizable On-the-Go Products
Most organizations use plastic cups and bottles in their office pantry. Plastic cups take over 400 years to break down in oceans or landfills. The usage of plastic cups has a significant impact on the environment.
At Shift Eco, we offer reusable bottles, cups, straws, containers and tote bags. These reusable options can reduce your organization's carbon footprint and contribute to a sustainable workplace.
With various options to choose from and various customization options, our on-the-go products would make a perfect gift for your employees who are always on the go, even during their tea and coffee breaks. Being one of the leading corporate gifts suppliers in Dubai, we offer sustainability in style.
Customizable Gift Baskets
It is always fun to curate different items for making a gift basket. Shift Eco offers a wide range of gift baskets, from green starter kits to gift boxes for office use. Choose from our pre-made eco-sets or have these customized to your liking!
Our gift baskets can be customized as per your needs. These gift baskets are perfect for your environmentally conscious employees and clients.
Customizable Merchandise
Every organization needs merchandise to promote businesses and celebrate achievements or special occasions. We offer customizable eco-friendly merchandise like t-shirts, caps and bags. Our products are made from organic cotton, RPET, hemp, jute and bamboo.
All the merchandise can be customized with your company's logo, colors and message that you stand for.
Eco-friendly Personal Care Products
Shift Eco offers a wide range of personal care products like skincare, oral care, menstrual care, and hair care. Choose from a variety of products that are vegan, cruelty-free, plastic free and sustainable.
Our eco-friendly corporate gifting range includes toxin-free deodorants, dental kits, eco-friendly hand sanitizers, soaps, and shampoo bars. These products make a perfect gift for the holiday season or to appreciate your female employees on occasions like Women's Day.
Organic Food
Chocolates make the perfect gift. Shift Eco offers fair trade and eco-friendly chocolate, coffee, tea, and superfoods. We also offer certified organic compostable coffee capsules in various flavors. This can be used in as an addition to any gift hamper.
Gift Cards
Confused on what to gift? We at shift Eco also offer a Shift Eco Gift Card, which can be used to purchase any item on our website. These gift cards are an excellent choice for organizations that want to show appreciation for their clients or employees with a thoughtful and environmentally friendly present.
The recipient can select from various sustainable goods, ranging between various categories. This will enable the receiver to choose products they would enjoy using rather than products that they would put on the side or give away. Giving a Shift Eco Gift Card can help promote sustainable living.
Our eco-friendly corporate gifts are customizable according to the organization's needs and requirements. We also understand that various organizations work under a specific budget. Therefore, customization can be done accordingly as per their budgetary restraints.
Eco-friendly corporate gifts are an excellent method for businesses to promote sustainability and enhance their brand image. We also offer eco-friendly office stationery, reusable water bottles, and sustainable tote bags, which can be considered corporate gift ideas. So if you're looking for a corporate gift supplier in UAE consider choosing the best, Shift Eco.
FAQs
Why are sustainable corporate gifts a good idea for gifts, and why should I consider them?

Sustainable corporate gift ideas are alternatives to traditional corporate gifts that are better for the environment. These gifts are made from materials that are good for the environment and are meant to reduce waste and promote sustainability. Choosing sustainable corporate gifts helps businesses act more responsibly and appear more socially aware.

What are a few sustainable corporate gift ideas?

Corporate gifts for the environment include on the go products like reusable water bottles, eco-friendly office supplies such as plantable stationery, organic and eco-friendly food items, and sustainable personal care products, to name a few. We offer a variety of sustainable corporate gifts as per organisations' needs. Reach out to us and we will curate gift items that are suitable for your company.

How can I make eco-friendly corporate gifts fit my brand and message? 

Many sustainable corporate gift ideas can be aligned with your company's logo or branding, making them a great way to spread your brand's values and message. You can also choose gifts that match your brand's values, such as something that helps a social or environmental cause that your business cares about.

Where can I find ideas for corporate gifts that benefit the environment

Shift Eco offers numerous sustainable gift ideas for businesses and is an excellent place to look online for sustainable corporate gift ideas. Reach out to us so our team can put together options for you as per your requirement.