The Throwaway Culture Needs To Go. Period.
Something we use for a few minutes ends up rotting our planet for over 450 years or more.
THAT'S WHERE WE COME IN
Rethynk provides easy to shift, durable, reusable alternatives that help you go green.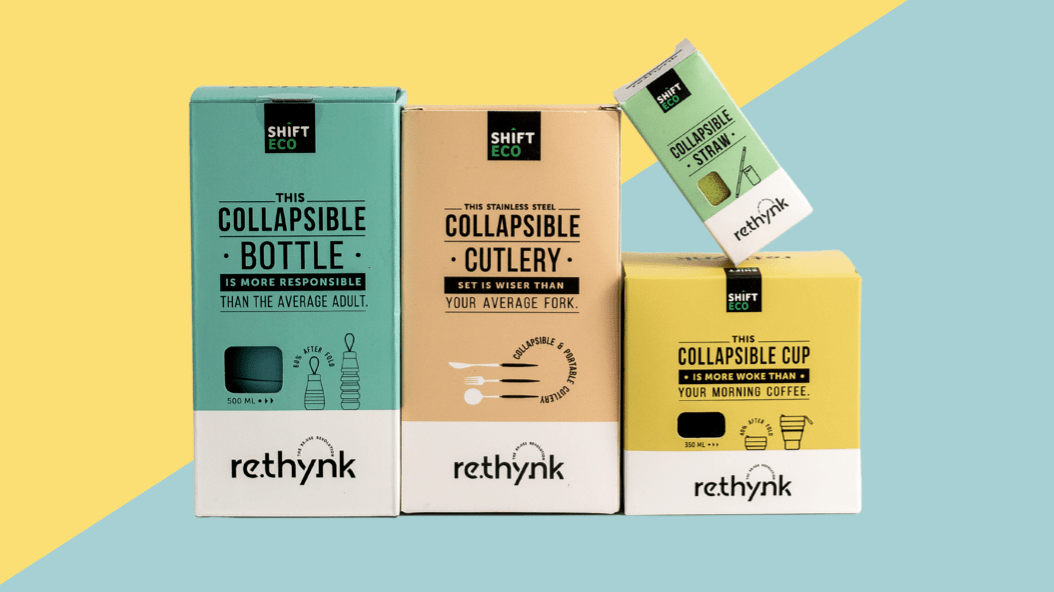 Ditch Single Use In Style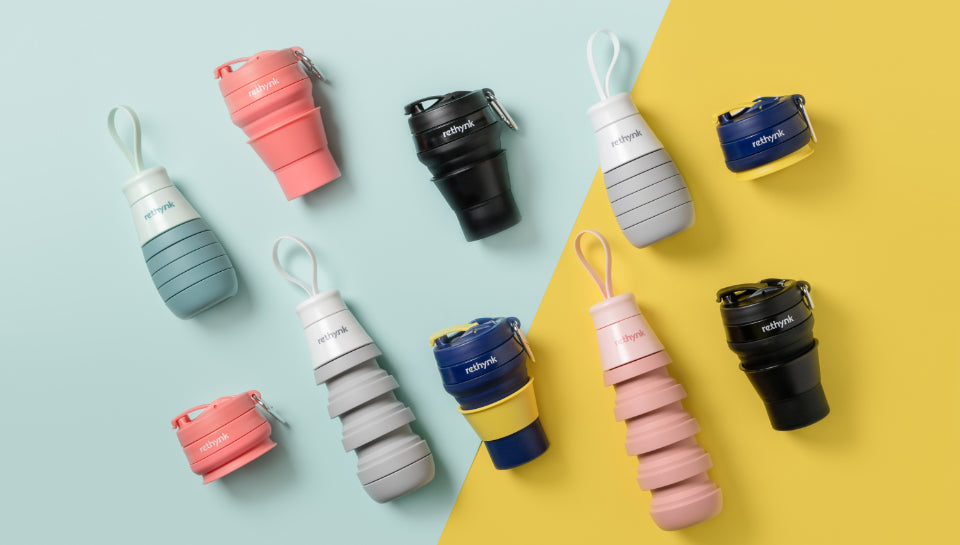 The Power Of Reuse
Buying items that are used for a longer period cuts landfill waste , conserves energy and helps save money!
Good for your wallet, your health and the planet!!
Small Shifts, Big Impact
A simple shift to a reusable item can help you save hundreds of products in the longer term.
Swipe to see the individual impact you can make, by shifting to re.usable options.
The Power Of Your Purchase | Reusable Wipes

The Power Of Your Purchase | Re. Usable cup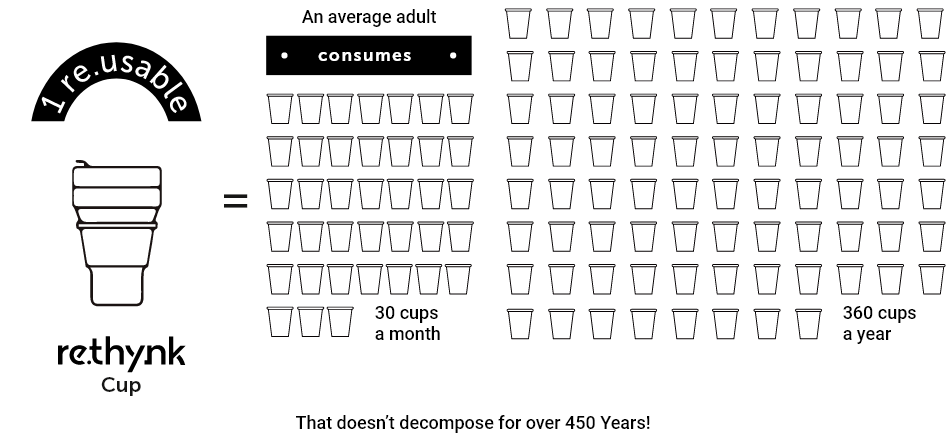 The Power Of Your Purchase | Reusable Bottle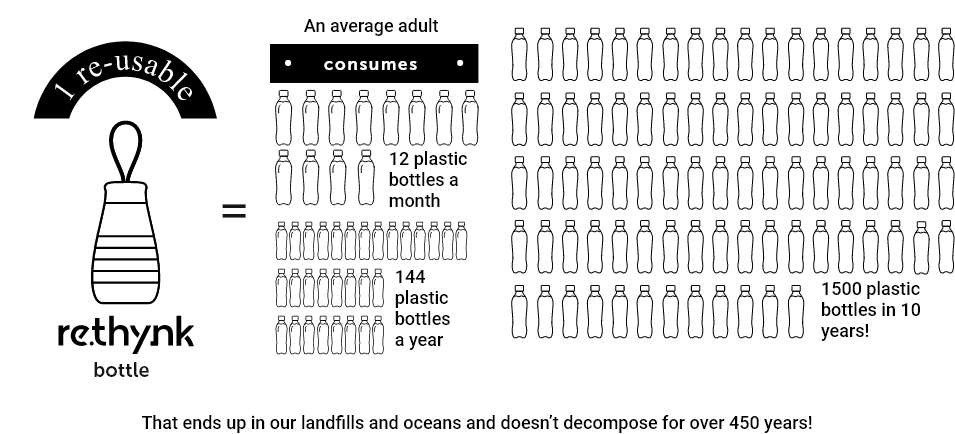 Join The
Re.Use Gang !
Let's Ditch Disposables
Want To Partner Or Become A Distributor?
Any questions or remarks?
Just write us a message!
hello@shifteco.ae
Rethynk: Embrace Reuse with Shift Eco
Rethynk is about inspiring a greener way of life by advocating less trash, and more creative reuse. At Shift Eco & Rethynk, we firmly believe that individuals can make a difference in the world by altering just a few aspects of their daily routines to leave the earth in better shape for future generations. Shift Eco is pleased to introduce its home brand, Rethynk that supports the re-use revolution and helps you minimise your single-use waste.
Living the Rethynk Way
Rethynk provides easy to shift, durable, reusable alternatives that help you go green. Choosing reusable products not only helps you cut down your daily waste, but also helps you save money in the long run. Our products are carefully designed with high quality materials to help you shift to a more sustainable lifestyle with ease.
Our Products
Rethynk offers a variety of collapsible and reusable products that are ideal for on-the-go or for your personal care routines. Among our many offerings, we have:
Collapsible Cups & Bottles

One of our most popular products is our collapsible cups and bottles because of their convenience and versatility. These cups and bottles are made from sturdy materials that can survive repeated use and are simple to clean. Our collapsible bottles are FDA-approved and made from food-grade silicone. They are super light weight compact and easy to carry.

Collapsible Cutlery

Our folding cutlery sets mean you no longer need disposable plastic cutlery. Small and stylish to carry and stand out in the crowd while contributing to a better future. These sets contain a spoon, fork and knife, crafted from high-quality stainless steel, and are great for on-the-go eating because they are portable, durable, and reusable.

Collapsible Straws

Our foldable straws are made from food-safe silicone; they fold up small and are portable. Keep them in your purse or pocket, and always say "no" to straws made from disposable plastic. The straw comes with a cleaning brush for your convenience.

Reusable Wipes

Unlike disposable wipes, these wipes, which are reusable eco-friendly, these can be used repeatedly. They are made from soft and absorbent materials, so they are comfortable to use and can be washed and reused multiple times. These reusable facial wipes are made of 3 layers of durable and soft organic bamboo so you can care for your skin while caring for the planet.

These reusable facial rounds are luxuriously soft and great for applying cream face, lotion, toner, removing makeup, or clean your face with your favorite cleanser.

Replacement toothbrush Head

Toothbrushes with replacement heads are another way you can limit your plastic purchases. This reusable toothbrush is perfectly designed to help you minimize your waste, and clean your teeth effectively. It comes with a long lasting aluminium handle that lasts you a lifetime, and a replaceable bamboo head that is compostable. The brush head comes with 100% bio-based bristles, which are made from 100% castor bean oil – a plant-based, renewable resource that is petroleum free. Made from safe and healthy materials, these replacement heads have a very simple screw method to change the head from any handle.

Adopt the Rethynk way of life and commit to making environmentally responsible decisions with us. If you want to contribute to a greener future with cutting-edge products, look no further than Shift Eco. Let's switch to a more eco-friendly lifestyle together with environment-friendly products.
FAQs
Q. Are collapsible cups and bottles durable?
A. Our collapsible bottles and cups are built to last and are dishwasher-safe too! They are built of high-quality materials that will last for a long time.
Q. Are Rethynk toothbrushes made from 100% natural materials?
A. We use eco-friendly materials like recyclable aluminium for toothbrush handles and 100% bio-based bristles on a compostable bamboo head. The aluminium handle can last a lifetime and the bamboo replacement head is compostable, helping you minimise your waste.
Q. Are reusable wipes good for the skin?
Feel confident while using reusable wipes on your skin. They are normally manufactured from gentle, absorbent, and non-toxic materials. Reusable wipes are good for your skin since they limit your contact with harsh chemicals commonly found in single-use wipes.