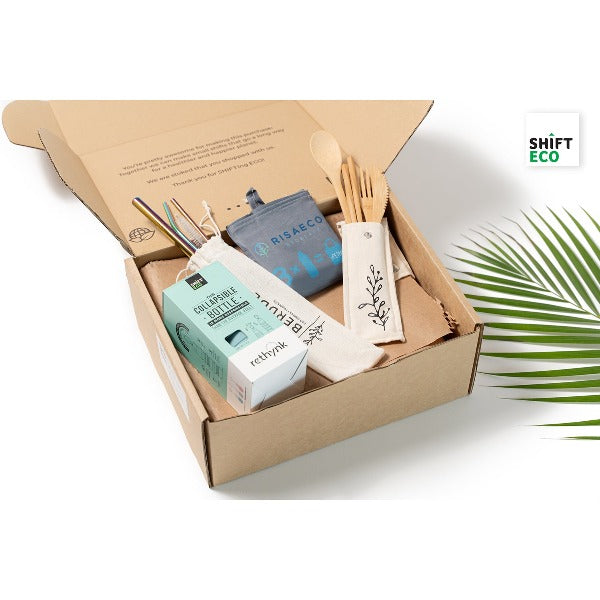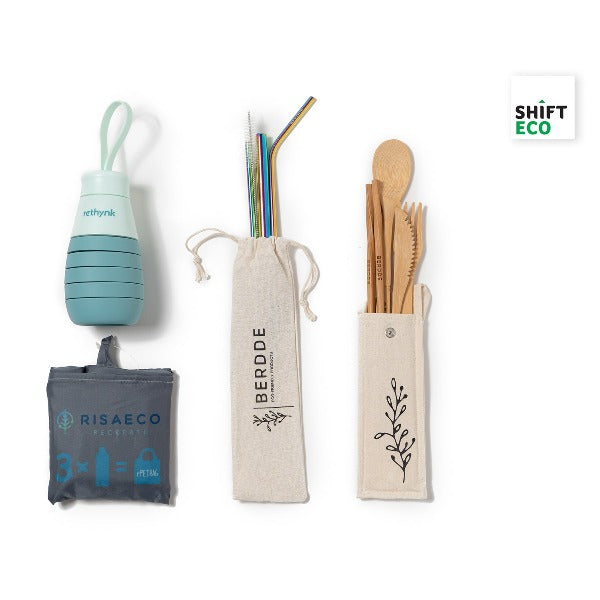 Liquid error (sections/main-product line 87): video_tag does not support ImageDrop Liquid error (sections/main-product line 87): video_tag does not support ImageDrop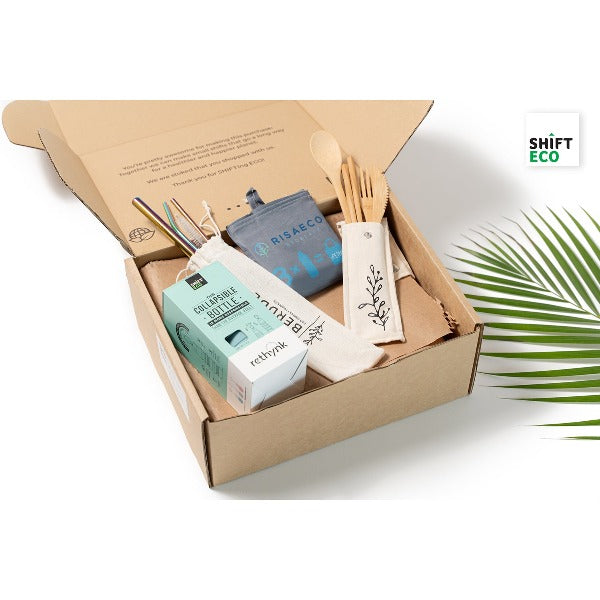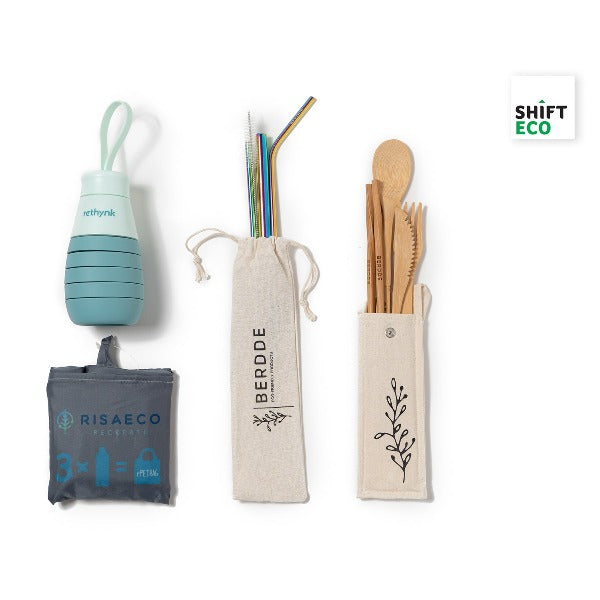 Liquid error (sections/main-product line 109): video_tag does not support ImageDrop Liquid error (sections/main-product line 109): video_tag does not support ImageDrop
Regular price
Sale price
AED 173.00
Unit price
per
Free standard shipping on all orders above AED 100
Your perfect kit for all your on the go needs that includes: • Risaeco Dubai Skyline Foldable Bag - Made from 3 plastic bottles this reusable grocery bag is easy to carry and becomes a small pouch when folded. It has a large capacity and folds up to fit your purse or pocket.

•Berdde Cutlery Set - An eco-friendly alternative to single-use plastic cutlery. It is light weight and includes a bamboo spoon, bamboo fork, bamboo knife, a set of bamboo chopstick and a compact canvas pouch so you can easily take it wherever you go.

•Berdde Reusable Straws - These stainless-steel straws are durable and easy to clean. They are nontoxic and free of harmful chemicals found in plastic... Read More
Free standard shipping on all orders above AED 100
Your perfect kit for all your on the go needs that includes: • Risaeco Dubai Skyline Foldable Bag - Made from 3 plastic bottles this reusable grocery bag is easy to carry and becomes a small pouch when folded. It has a large capacity and folds up to fit your purse or pocket.

•Berdde Cutlery Set - An eco-friendly alternative to single-use plastic cutlery. It is light weight and includes a bamboo spoon, bamboo fork, bamboo knife, a set of bamboo chopstick and a compact canvas pouch so you can easily take it wherever you go.

•Berdde Reusable Straws - These stainless-steel straws are durable and easy to clean. They are nontoxic and free of harmful chemicals found in plastic straws. Consists of 3 drinking straws, 1 cleaning brush and 1 drawstring pouch.

•Rethynk Collapsible Bottle - This collapsible bottle is a perfect companion for your on-the-go needs. Sleek in design & functionality, this bottle is a perfect substitute to single use plastic water bottles. This bottle collapses to 60% of its original size - being eco-friendly and staying hydrated was never this easy.

Made from FDA approved and food-grade silicone, this bottle is BPA & lead free which makes it non-toxic and safe for drinking. This bottle is safe for hot and cold beverages.


Show less