Go-Green Writing Supplies Gift Set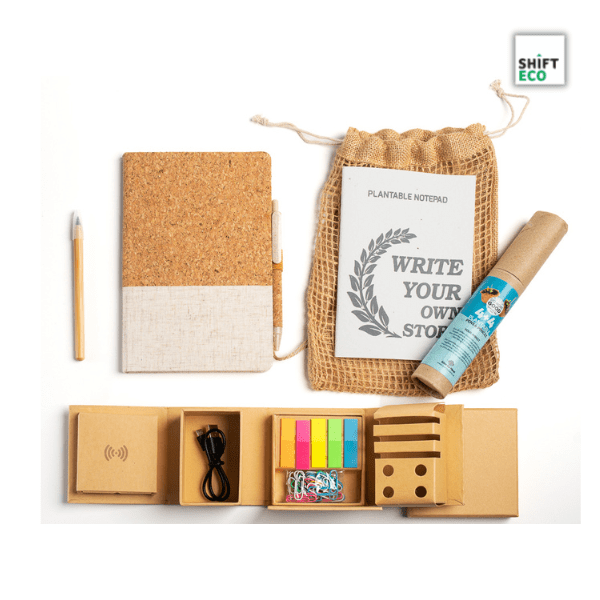 Liquid error (sections/main-product line 87): video_tag does not support ImageDrop Liquid error (sections/main-product line 87): video_tag does not support ImageDrop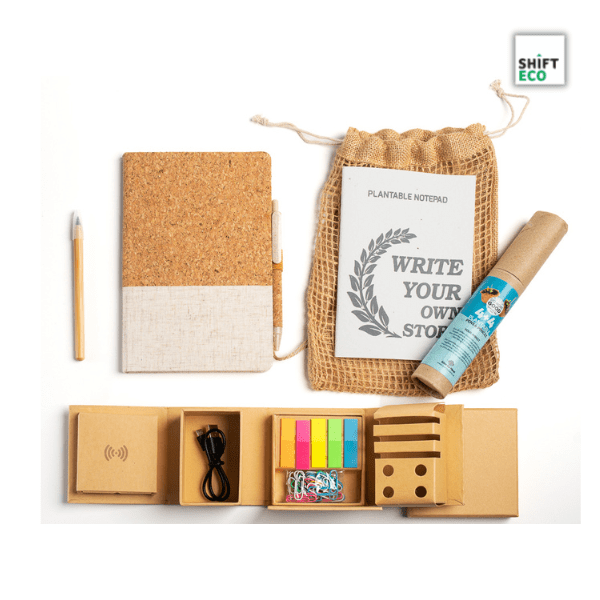 Liquid error (sections/main-product line 109): video_tag does not support ImageDrop Liquid error (sections/main-product line 109): video_tag does not support ImageDrop
Go-Green Writing Supplies Gift Set
Regular price
Sale price
AED 90.00
Unit price
per
Free standard shipping on all orders above AED 100
This stationery kit is a gift with an edge. Each product has unique features and is suitable for various ages for anyone in school, college or someone who is a working professional.

This kit consist of:
A5 Cork Fabric Hard Cover Notebook and Pen Set: This is a high quality eco friendly notebook made from a combination of linen and cork materials. Also includes a matching eco friendly pen made from cork and eco-Friendly Wheat Straw. Packed in a eco-Friendly gift box, this notebook and pen set make a beautiful style statement.
Bamboo 100x Long Lasting Pencil: Bamboo eternity pencil replaces your traditional wooden pencil. Traditional wooden pencils write only up to around 200 metres, but this bamboo eternity pencil, has a writing length of up to around 20,000 metres using a graphite tip to produce a graphite line. Not only does it write like a pencil, but the markings can be erased. It works by leaving a graphite line on paper just like a regular traditional wooden pencil but it wears down so slowly, that it should outlast up to 100 traditional wooden pencils. Does not require any sharpening - just keep writing till eternity!
Desk Accessory Memo Cube with Wireless Charger: Cardboard cube with lid, this box folds out to reveal small sticky notes in 5 different colours (25 sheets per color), included 30 paper clips, 4 pen holder slots, business card slots, a mobile stand and most importantly, a wireless charger. The Wireless charger has a 5W output. A perfect tech desk accessory for the modern desk!
Jute Kit: This Eco-Friendly Jute kit is giving some serious gifting goals and to start your journey with green stationery. Jute bag contains a 40 page Notepad(Made of A5 Seed Paper), a box of 4 Plantable pencils and 4 Plantable pens with different seeds. Made from natural Jute and 100% recycled paper
Show less