Green Travel Companion Gift Set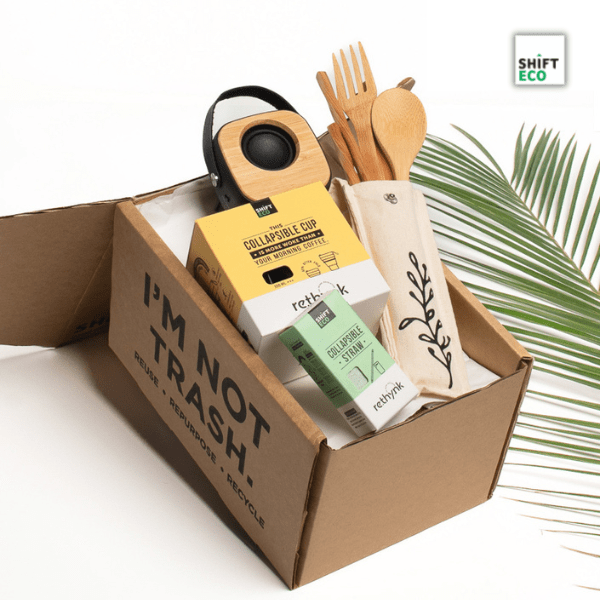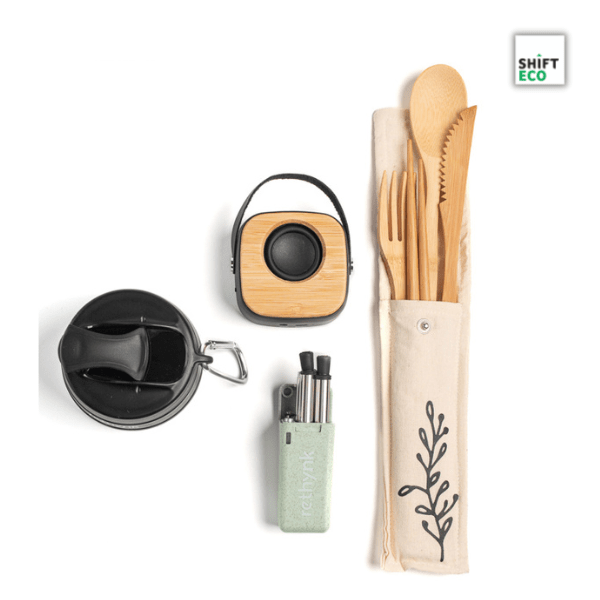 Liquid error (sections/main-product line 87): video_tag does not support ImageDrop Liquid error (sections/main-product line 87): video_tag does not support ImageDrop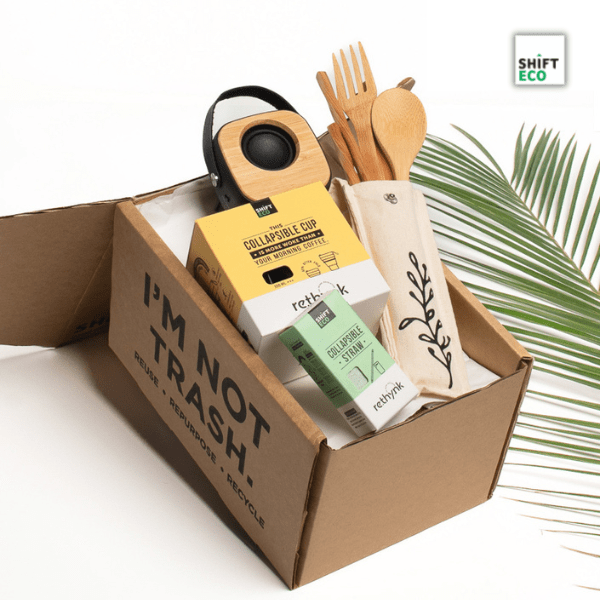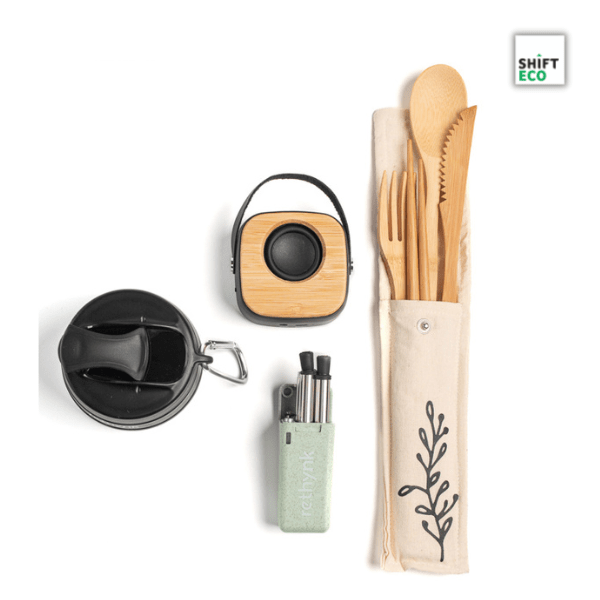 Liquid error (sections/main-product line 109): video_tag does not support ImageDrop Liquid error (sections/main-product line 109): video_tag does not support ImageDrop
Green Travel Companion Gift Set
Regular price
Sale price
AED 200.00
Unit price
per
Free standard shipping on all orders above AED 100
Gift yourself or your travel bugged friends the best travel companions that are compact and come in handy. Carefully curated, this gift set is sure to make someone who is ready to fly smile.

This set consists of:

Compact Bluetooth Speaker: This compact speaker can fit into any pocket. Natural FSC Certified bamboo 3W speaker with built-in 500 mAh lithium battery. With playing time up to 4 hours on one single charge and operating distance of 10m using BT5.0. This product contains Biomaster antimicrobial technology that provides protection against the growth of harmful micro-organisms for the lifetime of the product.
Collapsible Cup (Black): This collapsible cup is a perfect companion for your on-the-go needs. Sleek in design & functionality, this cup is a perfect substitute to single use plastic cups.Carry it to work, on vacation, to the gym, to school or for a run, this cup can be clipped to your backpack, fit into your bag, or even your pocket. This cup collapses to 40% of its original size - being eco-friendly and staying hydrated was never this easy. Made from FDA approved and food-grade silicone, this cup is BPA & lead free which makes it non-toxic and safe for drinking. This cup also comes with a thermal insulated sleeve, making it perfect for hot and cold beverages.This silicone collapsible cup can be folded in 3 seconds, saving 60% of the space. Just open the lid, remove the insulation sleeve and fold the cup. This silicone cup has a wide mouth design makes it easier to clean the interior of these cups. The cups are also dishwasher safe.
Bamboo Cutlery Set: Made from 100% bamboo, this cutlery set is an eco-friendly alternative to single-use plastic cutlery. This set is lightweight and includes a bamboo spoon, bamboo fork, bamboo knife, a set of bamboo chopsticks and a compact canvas pouch so you can easily take it wherever you go. Perfect for kids and adults, this set comes in a reusable jute travel pouch.
Collapsible Straw with cleaning Brush (Green): This statement making collapsible straw is a perfect companion for your on-the-go needs.It comes in a sleek wheat straw case with a collapsible Stainless Steel straw and a cleaning brush inside. This reusable straw is a perfect substitute to single-use plastic straws. Carry it to work, your vacation or keep it in your bag when on the go. This collapsible straw folds into 1/4th of it's original size – being eco-friendly and sipping in style was never this easy. High quality Stainless Steel body, with a Food-Grade Silicone tube inside, this straw is durable and safe to use, and flips open easily. The straw is made of a Stainless Steel body with a Food-grade Silicone tube inside, making it safe and durable. The box is made of 100% biodegradable wheat straw. The case has a magnetic flip top, and the straw opens out into it's ready to use form as it's pulled out. Once cleaned out, this straw is easily collapsible and can be folded back into the box. This straw set is almost the size of a match box! It can fit into any pocket or bag easily, and is lightweight to carry. With it's cleaning brush inside the case itself, it is perfect for your travel needs.
Show less