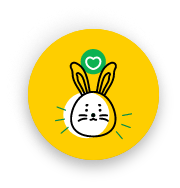 Cruelty Free
Products that are kinder, safer and better for our furry friends! These product are manufactured and developed safely, without harming or testing on animals.
Buy Cruelty-Free Products Online at Shift Eco
Did you know that animals are frequently used in laboratories for product testing in torturous conditions? Because of this tragic reality, there is an increasing demand for cruelty-free alternatives. Shift Eco provides a diverse selection of cruelty-free products that align with your values. Shift Eco offers various eco-friendly and cruelty-free products as part of its dedication to sustainability and ethical practices.
Shift Eco seeks to build a better environment for everyone by delivering various value-driven products, such as cruelty-free, plastic-free, and organic products, to name a few. We attempt to give ecologically friendly options without sacrificing quality, focusing on sustainability and ethical sourcing.
Shift Eco understands the significance of selecting products that reflect your values. As a result, we provide a diverse assortment of cruelty-free solutions to meet various demands. Personal care, home care, pet care, and baby care are some of our leading product categories which have various cruelty free products to choose from. Let's look at some of our cruelty-free products:
Cruelty-free Products
Bamboo Brushes:

Our bamboo brushes are a sustainable alternative to plastic brushes. Crafted from renewable bamboo and nylon bristles, they offer a comfortable grip and effective performance while reducing plastic waste. All of our bamboo brushes are vegan, plastic and cruelty-free.

Natural Deodorants:

Say goodbye to harmful chemicals and products tested on animals and embrace our natural deodorants. Formulated with organic ingredients, they keep you feeling fresh and confident throughout the day. Our natural deodorants are vegan, paraben-free, plastic and cruelty-free, and safe for kids and pregnant ladies.

Shampoo Bars:

Our shampoo bars are made from natural ingredients like coconut, cocoa and essential oils for your hair care needs. We offer various options for different hair types. We believe in providing the best, so our shampoo bars are 100% natural, free from chemicals, vegan and plastic and cruelty-free.

Organic Lip Balm:

Formulated with all-natural components for soft, supple lips. Without the use of any synthetic flavours, colours, or scents. Designed to heal and shield lips from drying out. Our lip balms are free from parabens, is vegan and cruelty-free.

Dish Soap Bars:

Shift Eco offers gentle dish soap bars which are handmade and all-natural, and non-toxic. Free from harsh chemicals, these bars effectively remove grease and grime while reducing plastic waste. Dish soap bars are handmade, vegan and cruelty-free.

Coconut Dish Scrubber:

Our coconut dish scrubber is a plastic-free option for your kitchen. Made from coconut husk fibres, it provides excellent scrubbing power without releasing harmful microplastics into our waterways. Made from 100% natural and biodegradable coconut fibres. It is resistant to mould and bacteria growth, ensuring hygiene and durability: a cruelty-free and environmentally friendly alternative to synthetic scrubbers.

Pet Shampoo & Conditioner:

Give your furry friends the care they deserve with our cruelty-free pet shampoo and conditioner. Formulated with natural ingredients, these products keep your pets' fur clean, soft, and healthy. Our pet care shampoos are pH balanced plant-based products that are not tested on animals during production.

Pet Ear Cleanser:

Our gentle pet ear cleanser is designed to keep your pets' ears clean and infection-free. 100% natural and plant-based, it provides a safe and effective solution for maintaining your pets' ear hygiene. Our ear cleanser is suitable for all dogs and is a vegan, cruelty-free and plastic-free product.
Product Specifications
All Shift Eco products are carefully formulated and sourced to meet the highest quality and sustainability standards. Our personal care product range comprises products with various sustainable values such as vegan, plastic free, organic, upcycled or re-usable amongst others. All of our products, in one way or another, they align with our green codes and support sustainable living. Our cruelty-free collections ensure no animals are harmed during product testing.
Likewise, our home care products are designed to reduce plastic waste and minimise environmental impact without toxic chemicals. We prioritise ethical sourcing and work with suppliers who share our commitment to cruelty-free practices. Our cruelty-free cleaning products are mostly vegan and made from all-natural ingredients without harmful chemicals.
Why Choose Shift Eco?
Choosing Shift Eco means deliberately choosing to help create a kinder, more sustainable world. Because of our dedication to cruelty-free, plastic-free, and organic products, you can connect your purchase decisions with your principles. By purchasing our items, you are helping to reduce animal abuse, plastic waste, and environmental damage. Shift Eco enables you to make a difference in the world one purchase at a time.
Finally, Shift Eco provides a wide choice of cruelty-free personal, home, pet, and baby care goods. Our products are made from eco-friendly components and are carefully designed with a focus on sustainability and ethical practices. By selecting Shift Eco, you actively contribute to a more compassionate and environmentally conscientious world. Switch to cruelty-free, plastic-free products today for a brighter tomorrow.
FAQs
Q. Are all of Shift Eco's cruelty-free products genuinely cruelty-free?
A. Yes, without a doubt! We are pleased to provide a carefully curated selection of cruelty-free products. No products or substances have been tested on animals at any level of development.
Q. Are Shift Eco's cruelty-free products also vegan?
A. Though many of our cruelty-free items are vegan, remember that this is not always the case. However, inside our cruelty-free selection, you'll find a variety of vegan products that have been labelled for your convenience.
Q. How can I identify the cruelty-free products on Shift Eco's website?
A. On our site, you won't have any trouble tracking items that haven't been tested on animals. Browse our extensive selection of cruelty-free skincare, cosmetic, and personal care goods by clicking the "cruelty-free collection" filter on the page. Each product page offers thorough information about its cruelty-free credentials, allowing you to shop confidently.